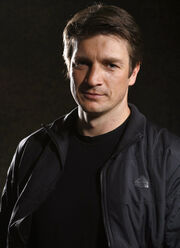 Neil Morrison is Zachary Morrison's uncle in Doctor Who: The Further Adventures
After Zach's parents died, Neil helped raise Zach and his brother Ed . He informed Ed of the family's true history in the creation of the US Division of UNIT.
Currently
Neil is currently head of UNIT US Division. He first crossed paths with The Doctor at Christmas 2011 in the episode The Iceman Cometh.
Ad blocker interference detected!
Wikia is a free-to-use site that makes money from advertising. We have a modified experience for viewers using ad blockers

Wikia is not accessible if you've made further modifications. Remove the custom ad blocker rule(s) and the page will load as expected.